BACON RANCH EGG SALAD RECIPE
Low-carb egg salad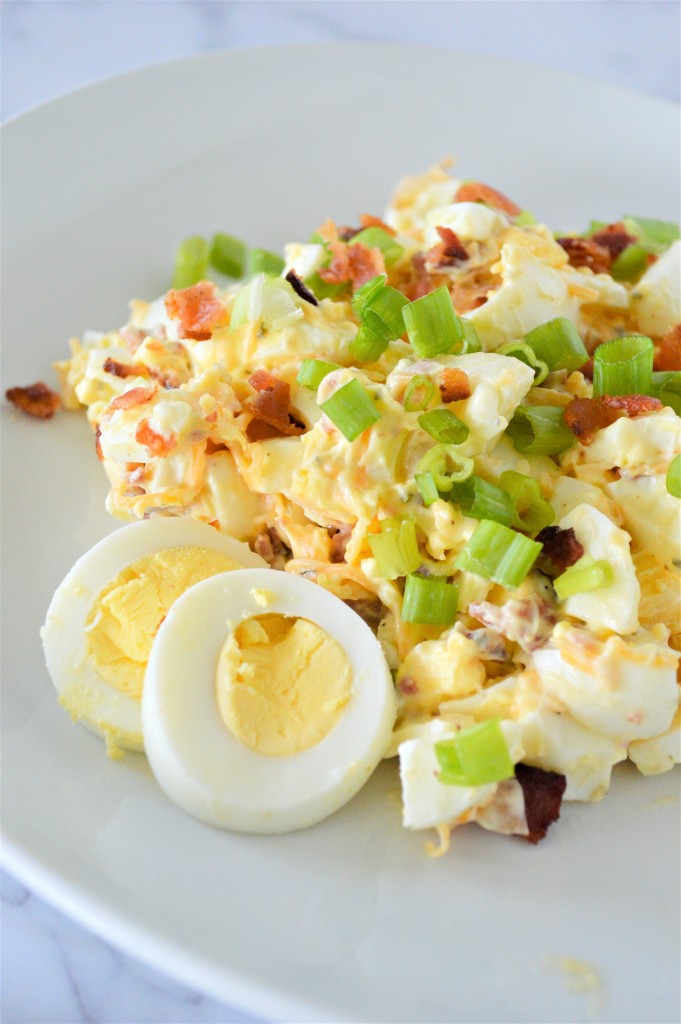 This recipe is really wonderful in so many ways. It is a flavorful and savory egg salad. It's wonderfully salty and exciting to eat because the creamy eggs are combined with crispy bacon.
In all honesty, I believe that the dry ranch mix is what gives this dish its amazing flavor. I'm overwhelmed by all those flavors. Ranch seasoning is thankfully keto-friendly! There are only dry buttermilk and spices, no gluten or other cereals. You can even make your own seasoning if you don't want to eat MSG. The taste of this preparation is most similar to store-bought packets.
Bacon ranch egg salad Ingredients
6 eggs hard boiled
6 pieces bacon
1/2 cup cheddar cheese shredded
2 tbsp green onions chopped
6 tbsp mayo
2 tsp dry ranch mix
Instructions:
In a bowl, combine the chopped eggs.
Cheese and the bacon that has been crumbled over the eggs.
In the bowl, add the ranch seasoning and mayonnaise.
Stir until everything is well combined.
Add more green onions and bacon on top.
Budget – friendly keto lunch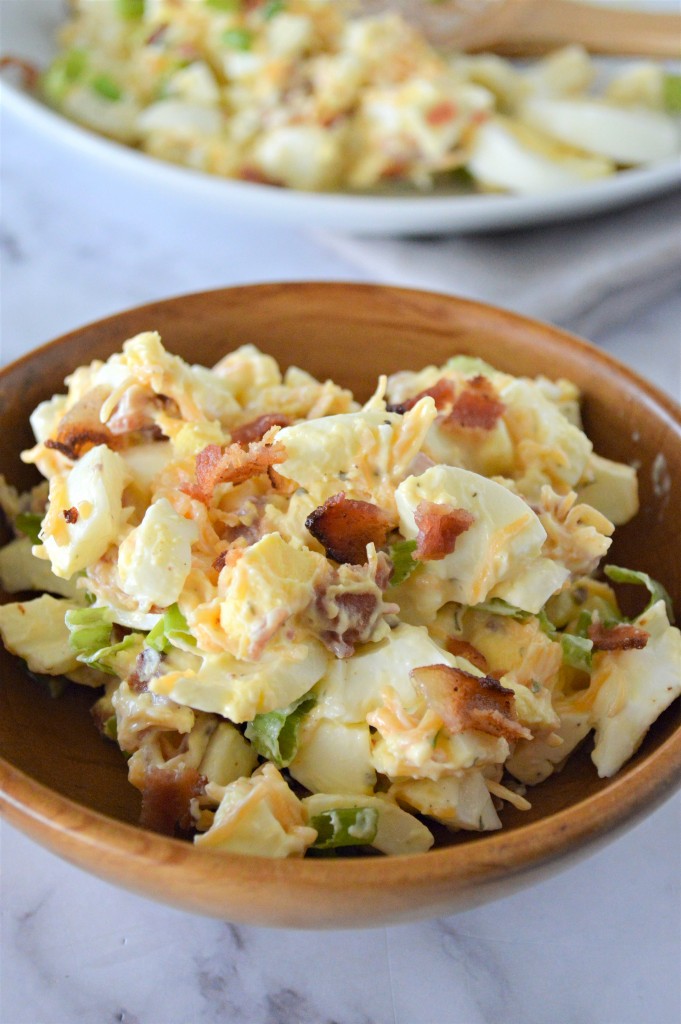 When you look at all of the ingredients, you'll see that this keto lunch is one of the least expensive meals you can make. The entire meal can be made for less than $5!
Bacon ranch egg salad tips
The most time-consuming part of this recipe is hard-boiling the eggs and frying the bacon. Eating out costs more and takes longer.At the beginning of the week, hard-boil a dozen eggs and fry some bacon to save time.
After that, all that's left to do when you're ready for lunch is peel the eggs and combine everything. This makes such an easy and quick lunch!
What to Serve With It This Is Enough for a Meal on Its OwnAdding some grilled chicken completes the meal. Additionally, you can pair it with a keto grilled cheese for a filling lunch that will last until dinner.