Baked Pumpkin Donut Holes
Fall breakfast doesn't beat these Baked Pumpkin Donut Holes!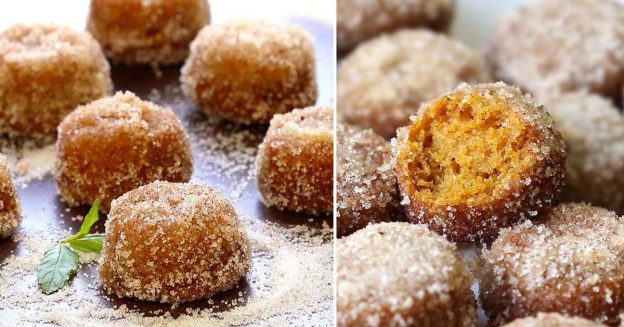 It's officially "OK" and socially acceptable to get really, really excited for pumpkin season now that pumpkin spice is back at Starbucks and the Halloween section is in full swing at nearly every market! Therefore, if you wait until Thanksgiving pie time to bake with pumpkin, you will miss out on some delicious desserts. I like to let my love of pumpkin last until Thanksgiving when I move on to Christmas cookies and hot chocolate.
Baked Pumpkin Donut Holes Ingredients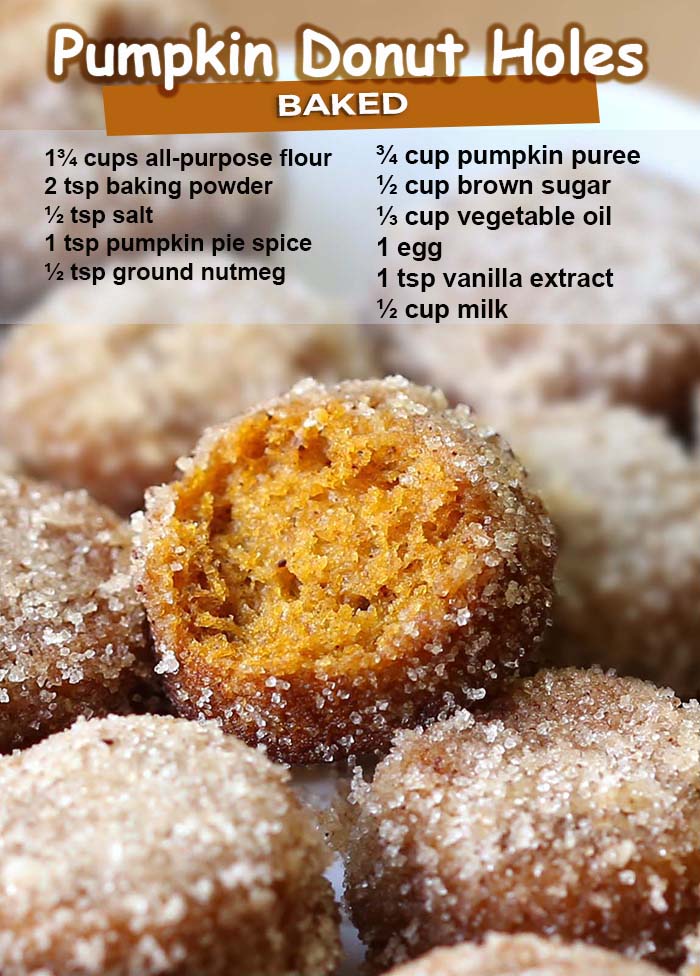 For the doughnuts:
14 ounces of all-purpose flour
Baking powder, two teaspoons
1/2 tsp. salt and 1/2 tsp. pumpkin pie spice
12 teaspoon of nutmeg, ground
1/4 cup pureed pumpkin (not pumpkin pie filling)
12 cup of brown sugar
vegetable oil, 1/3 cup
1 egg
Vanilla extract, 1 teaspoon
1/2 cup milk
For the coating of cinnamon and sugar:
2/3 cup of granulated sugar and 1 stick of unsalted butter, melted
a teaspoon of cinnamon
Instructions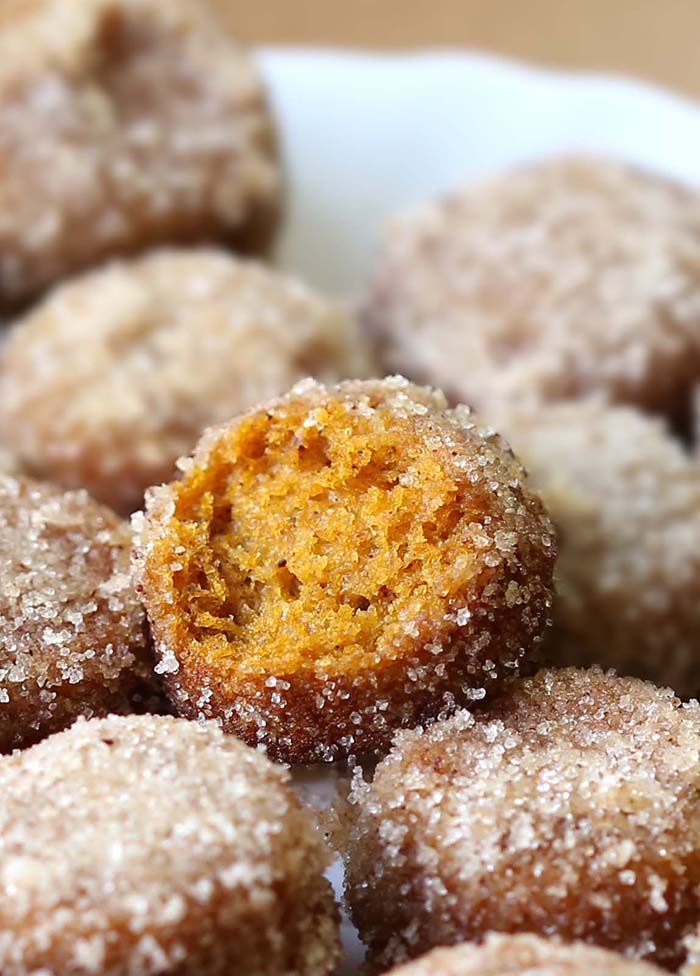 Bake at 350 degrees Fahrenheit. Use nonstick spray to generously grease a 24-cup mini muffin pan.
In a medium mixing bowl, sift the flour before adding the baking powder, salt, nutmeg, and pumpkin pie spice.
Scoop the pumpkin puree into a separate large bowl and stir in the brown sugar.
Blend in the vegetable oil, vanilla concentrate, and add an egg. Mix in the milk until smooth.
Stir the wet and dry ingredients together just until combined. The batter should not be overmixed.
Bake in a 24-cup mini muffin pan at 350 degrees for 10 to 12 minutes, or until a toothpick inserted in the center comes out clean.
Allow the donuts to cool just enough to handle after you remove them from the oven.
In one bowl, combine the sugar and cinnamon with melted butter.
Dip the donuts in melted butter before coating them completely with cinnamon sugar.
Warm it up and enjoy!