Caramelized Onion White Bean Dip
Caramelized Onion White Bean Dip is simple to create and sure to satisfy! White beans provide a creamy dip that is both vegan and gluten-free, plus it also happens to be healthy!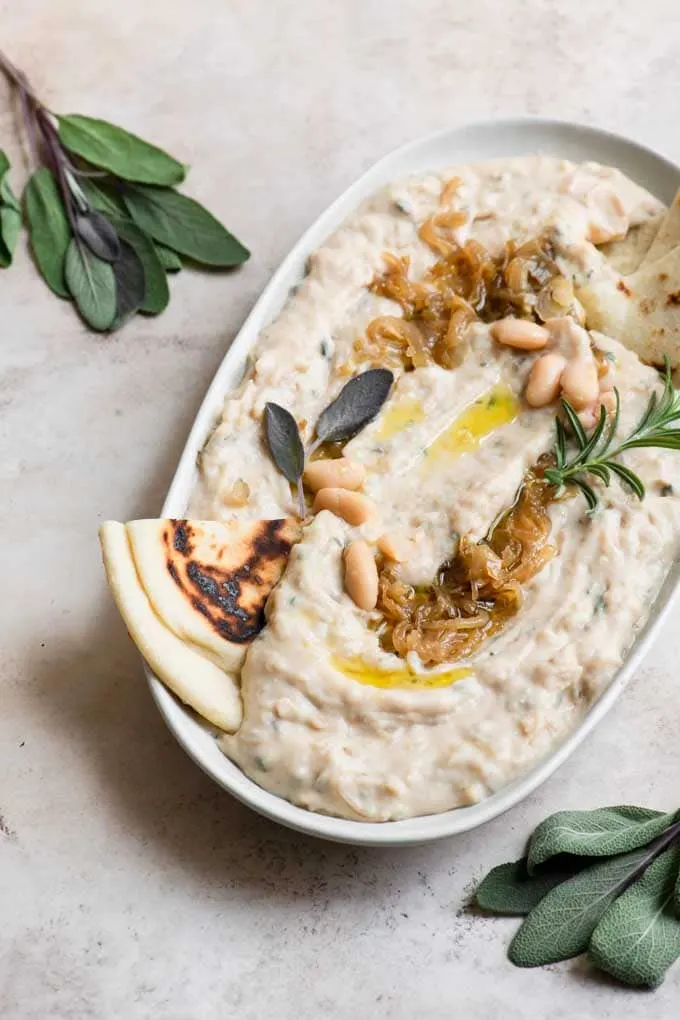 Caramelized Onion White Bean Dip ingredients
1 1/2 pounds of sweet onion, finely sliced into quarter moons or half moons (if large) (if small)
a 28-ounce can of 3 tablespoons extra virgin olive oil (3 cups cooked) drained and washed cannellini beans or other white beans
freshly squeezed lemon juice, 1/4 cup
1 teaspoon onion powder
12 teaspoon of garlic powder
Salt to taste, 1/2 tsp.
2-4 tablespoons of aquafaba or cold water (liquid from can of beans)
1 tbsp. freshly chopped rosemary
1 tbsp. freshly chopped sage (substitute 1 tsp dried)
Instructions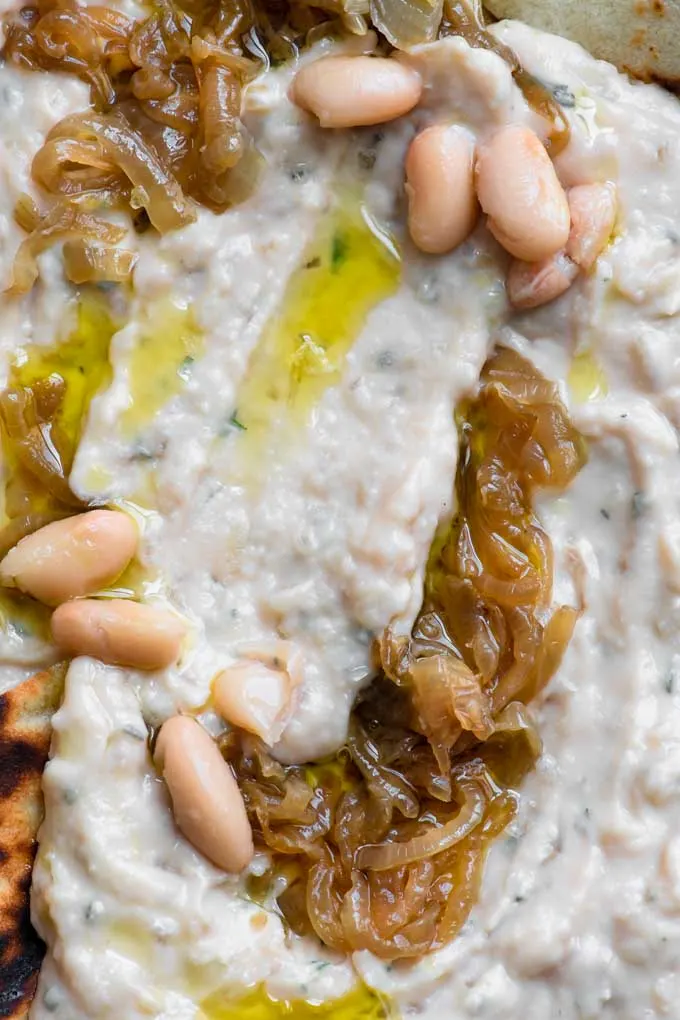 Heat a large skillet on low heat. The onions, a pinch of salt, and one tablespoon of oil should be added. Cook, occasionally stirring, until the onions are caramelized and dark golden. The process will take 30-35 minutes.
Add the salt, onion powder, garlic powder, and 2 tablespoons of olive oil to a food processor. Add the beans.Add cold water, aquafaba, or additional olive oil to thin if necessary and process until smooth.Allow it to process for several minutes, pausing a few times to scrape down.If necessary, taste and adjust the salt and lemon juice.
Pulse in the rosemary, sage, and caramelized onions to combine. Set some aside for garnish if desired.
Take advantage of the flavors right away or store in the refrigerator. It can be stored for about a week.
Aquafaba is either the liquid that comes in the can of beans or the liquid that you use to cook dried beans. It can improve the texture of the dip, but it's ok to substitute with cold water or add more olive oil if you'd prefer (or a combination of the two).