creamy garlic butter tuscan shrimp
Creamy garlic butter Tuscan shrimp – Sun-dried tomatoes and spinach are mixed into a light, creamy garlic-parmesan sauce! certain to impress! Low-carb and keto-friendly!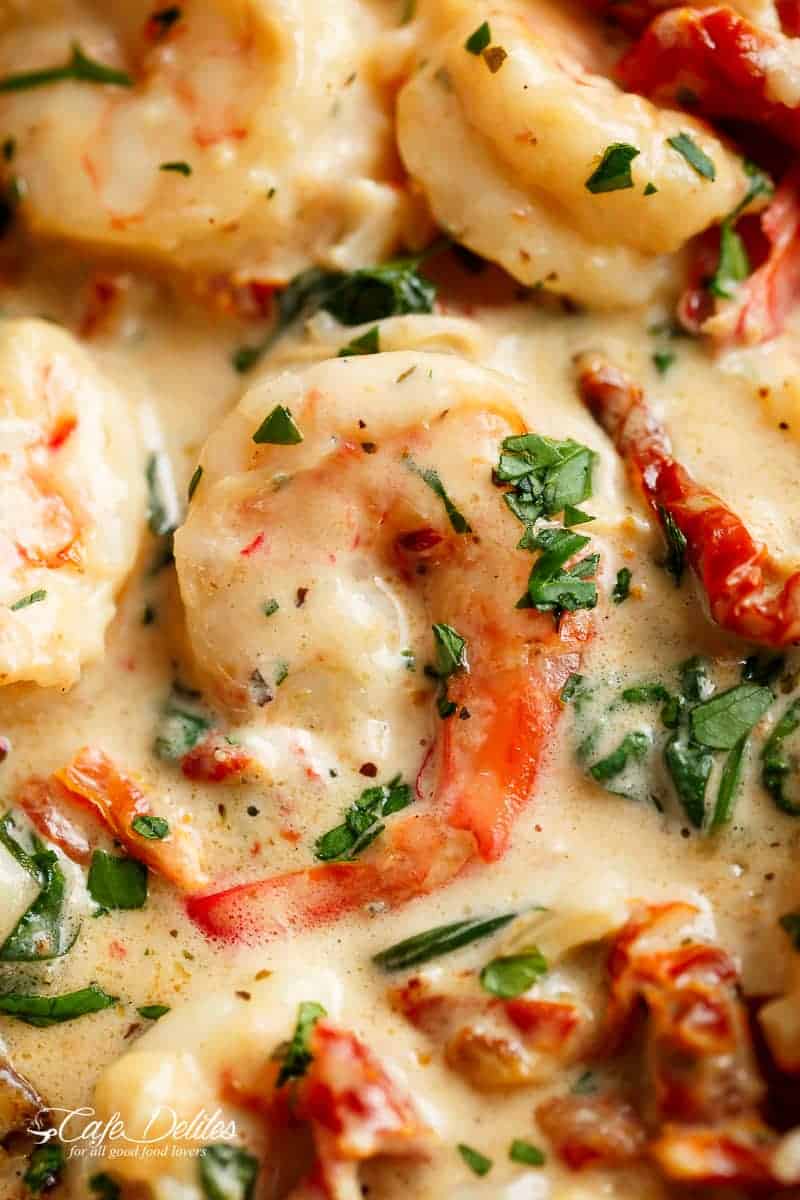 With this Creamy Garlic Butter Tuscan Shrimp, people will wonder if there is a secret chef in your kitchen. You will even be impressed by yourself because it is quick and simple to prepare and can be served in less than 15 minutes.
Creamy Garlic Butter Tuscan Shrimp ingredients
salted butter, two teaspoons
500 g (one pound) of shrimp (or prawns), tails on or off, 6 cloves of coarsely sliced garlic
1 chopped tiny yellow onion
50 ml of white wine (OPTSun-dried
Sun dried tomato strips in oil, 5 oz (150 g), in a jar (reserve 1 teaspoon of the jarred oil for cooking)
1.5 quarts of half and half PLEASE NOTE
To taste, add salt and pepper.
3 cups cleaned baby spinach leaves
Freshly grated Parmesan cheese, 2/3 cup
Cornstarch (cornflour) and water combined in a ratio of one teaspoon each (optional)
2 tablespoons dried herbs from Italy
1 tablespoon chopped fresh parsley
Instructions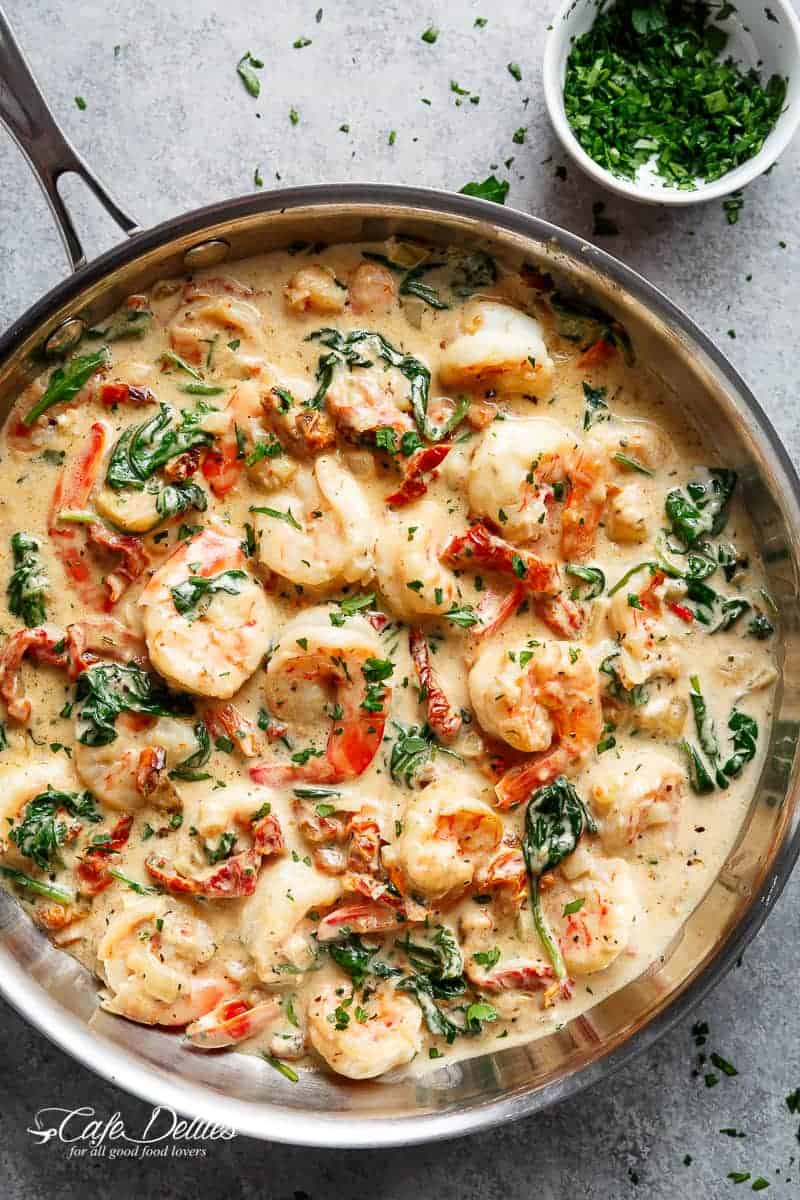 In a large skillet, heat the oil to medium-high. Fry the garlic in the melted butter until fragrant (about one minute). Fry the shrimp for two minutes on each side, turning once until they are pink and just cooked through. Move to a bowl; place aside.
Fry the onion in the skillet's remaining butter. While scraping any bits from the pan's bottom, add the white wine, if using, and let it reduce to half. Fry the sun-dried tomatoes for one to two minutes to let their flavors come out.
Add the half-and-half and bring to a gentle simmer over low to medium heat, stirring occasionally. To your liking, season with salt and pepper.
The spinach should wilt in the sauce before the parmesan cheese is added. Continue simmering the sauce for a further minute until the cheese is incorporated into the sauce. Add the milk/cornstarch mixture to the center of the pan for a thicker sauce. Continue simmering while rapidly stirring the mixture until the sauce thickens.)
Return the shrimp to the pan; Stir in the parsley and herbs before serving.
Serve with rice, pasta, or steamed