Spicy tuna onigiri
Spicy tuna onigiri – Rice balls packed with spicy, creamy tuna mayo and coated in roasted seaweed a quick dinner on the run, breakfast, or an easy and tasty snack. Excellent for picnics as well!
Spicy tuna onigiri is common in Japan!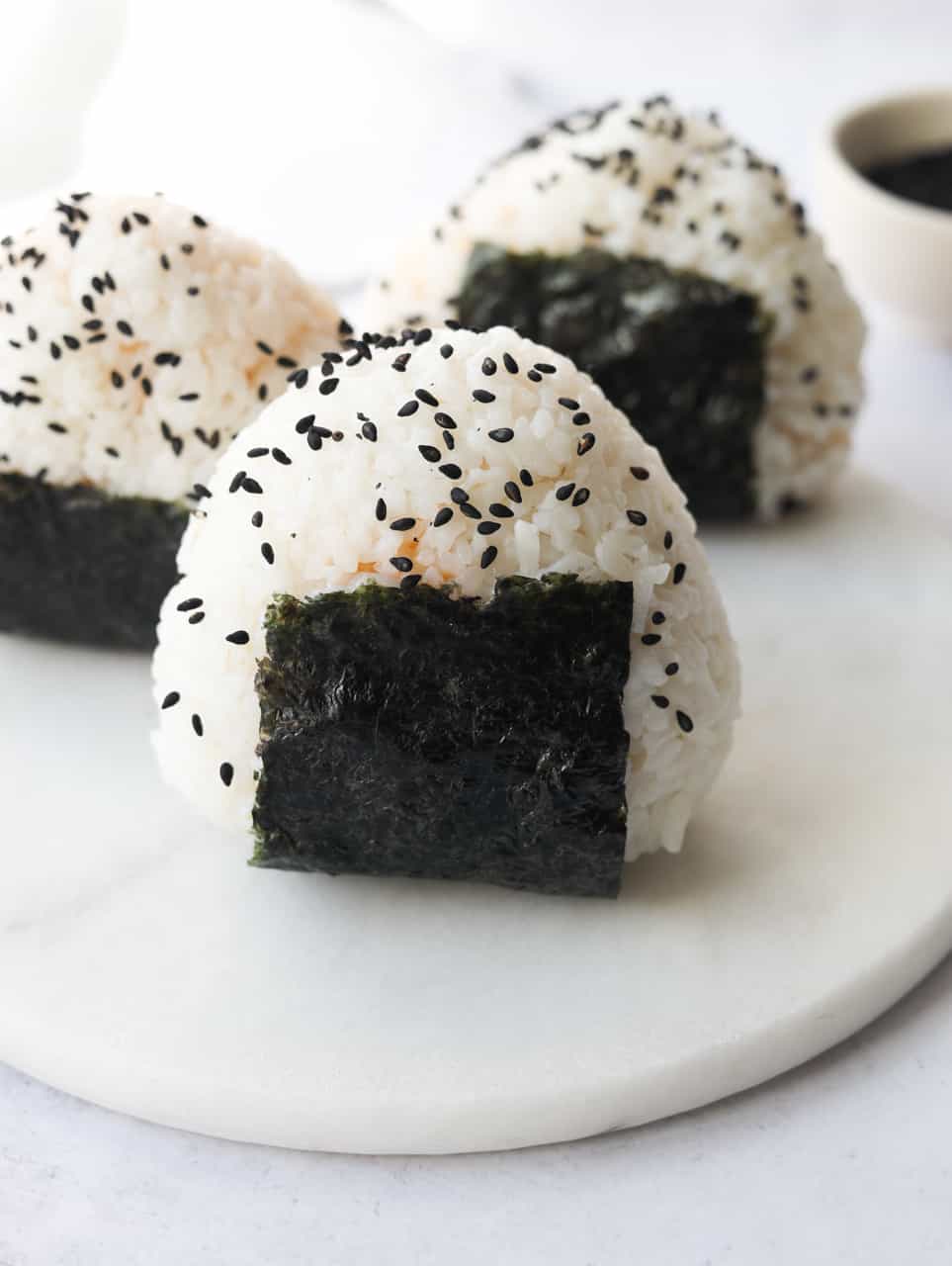 Because of their extreme convenience, this is a common Japanese food item sold in convenience stores. You will adore this if you enjoy spicy tuna dishes.
The small side!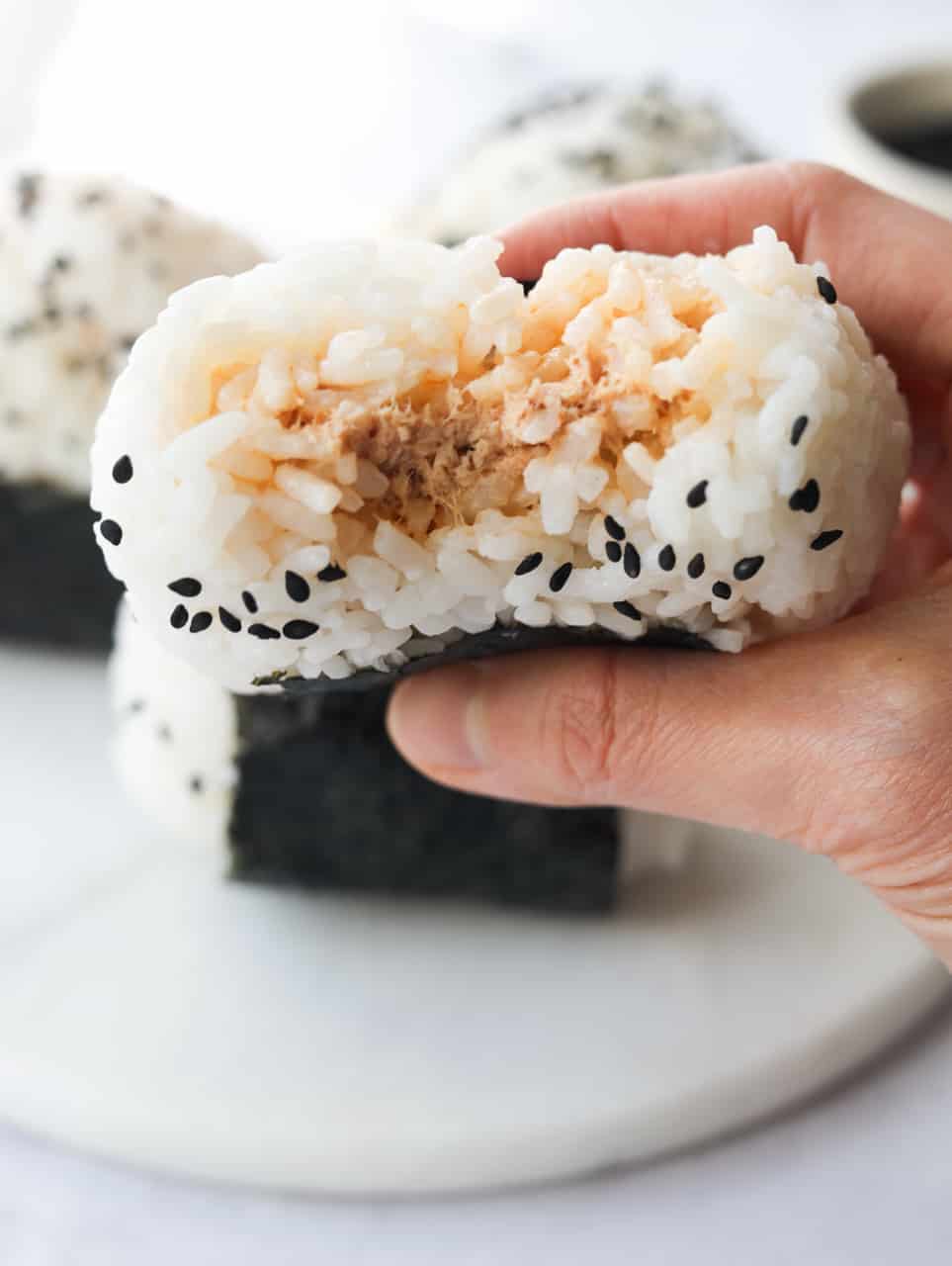 In comparison to other variations, this one is likewise milder and less spicy. Try my non-spicy Japanese tuna onigiri if you absolutely cannot handle spice.
Easy and delicious!
Spicy canned tuna onigiri has a simple yet delicious flavor. The flavor of the zesty fish mayo alongside the delicate rice and fresh ocean growth is a great blend of flavors and surfaces. When I don't know what to eat and have rice in the fridge, I love making these (you can use reheated sushi rice for this recipe!).Perhaps not after four days).
Quick to make!
No need for a mold!
We use canned tuna, so making my canned tuna onigiri is simple! Onigiri's spicy tuna filling only contains three ingredients: Sriracha sauce, Japanese mayonnaise, and canned tuna!
Can't go wrong with canned tuna in oil or water, but I prefer it in oil. Although it has a little more fat, the tuna mayo mixture tastes and feels so rich and creamy!
I didn't use a fancy mold for this recipe!Use your hands and cling film.
Ingredients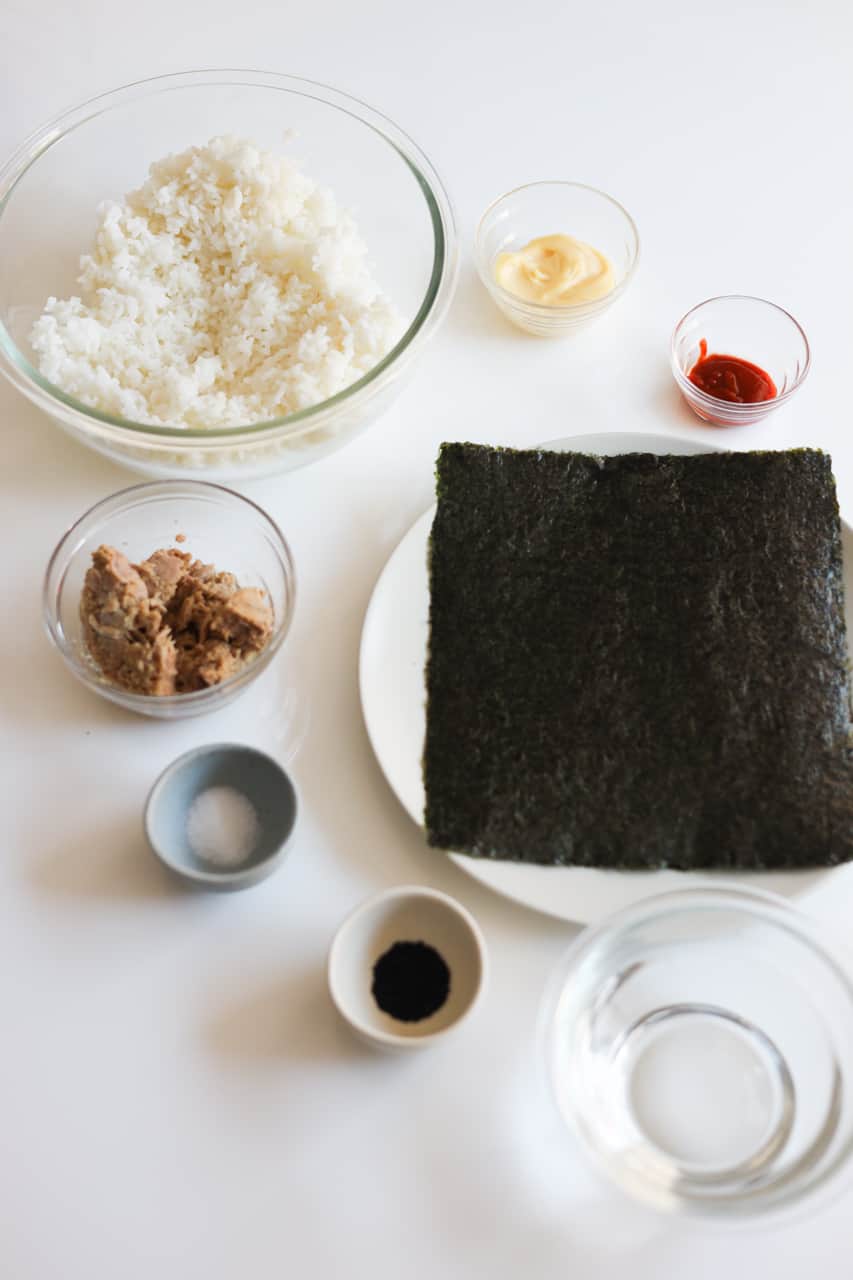 Sushi rice, 240 grams (or 1 1/2 cups cooked in a rice cooker).
12 or 2 sheets of nori, depending on your preference
12 teaspoon of salt
Black sesame seeds, 1/2 tsp., optional as a garnish
Rice paddle and hands should be wet with water.
Tuna filling with heat:
104 grams of oil- or water-free canned tuna
Japanese mayo, 1 1/2 tbsp (normal mayo will work too)
Sriracha sauce, 1 teaspoon
Instructions
Wash your rice in water. Utilizing your rice cooker or a pot, cook your rice as how you typically would. Scoop the cooked rice into a large bowl and sprinkle with salt. Blend well. Cover it and allow it to cool down to room temperature. Reheat the rice in the microwave covered for 90 seconds to use up any leftovers.
In the meantime, combine strained canned tuna, Japanese mayo, and sriracha sauce in a small bowl. Place aside.
On a clean surface where the cling film will adhere, lay out a fresh large sheet of cling film measuring approximately 15 by 15 inches.
Add water to your rice paddle to make it damp. Divide the cooked rice into four portions of equal size. Place a small amount of rice in the middle of the cling film. Divide evenly into a 12- to 34-inch-thick circle.
Divide the spicy tuna and mayo mixture equally into four portions. Place a small amount in the middle of the rice.
Push the filling into the rice ball's center by lifting the corners of the cling film and twisting it into a ball.
The rice ball should be gently flattened until it is about 2 inches thick. Then, shape it into a triangle by making an L-shape with your pointer and thumb until you're happy with the shape.
Take your nori out of the package. Cut or gently tear the sheet at the fold after folding it in half vertically. After that, fold one of the half-sheets in half again. Divide into four vertical strips. Alternatively, you can use half a sheet of nori per rice ball
Stick the rough side of the seaweed sheet on the base of the triangle rice ball from the middle down after removing it from the cling film. Add black sesame seeds as a garnish (optional). Enjoy!