THAI RED CURRY NOODLE SOUP
Thai Red Curry Noodle Soup consists of bite-sized pieces of delicate chicken, rice noodles, cilantro, basil, and lime juice, and is bursting with flavor!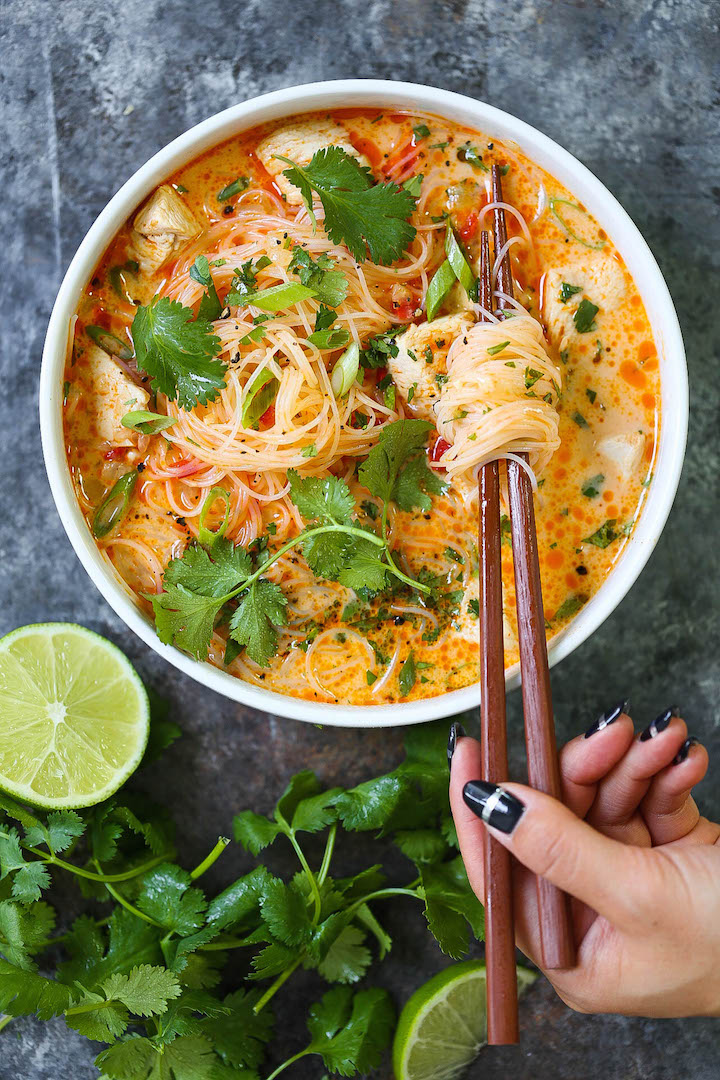 Thai Red Curry Noodle Soup Ingredients
Olive oil, 1 tbsp
1 1/2 pounds of 1-inch-thick pieces of boneless, skinless chicken breast
freshly ground black pepper and kosher salt, to taste
3 minced garlic cloves
1 diced red bell pepper 1 diced onion
Red curry paste, 3 tablespoons
1 tablespoon of ginger, freshly grated
Six cups of reduced-sodium chicken broth
Coconut milk, 1 (13.5 ounce) can
1/8 of a package of rice noodles
10 ml of fish sauce
Brown sugar, 2 tablespoons
3 sliced thin green onions
1/2 cup freshly chopped cilantro leaves
14 cup of freshly chopped basil leaves
freshly squeezed lime juice, 2 tablespoons
Instructions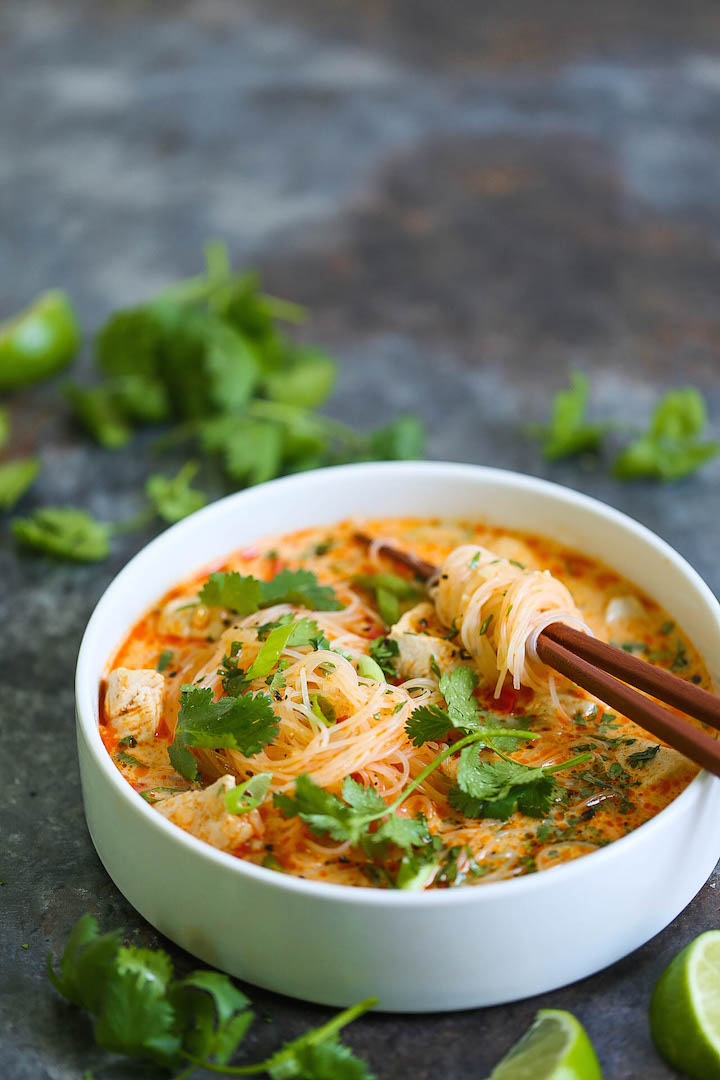 In a large stockpot or Dutch oven, heat olive oil over medium heat. To taste, season the chicken with salt and pepper. Add chicken to the stockpot and cook until brilliant, around 2-3 minutes; place aside.
Include onion, bell pepper, and garlic. Cook, stirring occasionally, for three to four minutes or until tender.
Stir in the ginger and red curry paste until fragrant, about one minute.
Scrape any browned bits from the bottom of the pot as you stir in the coconut milk and chicken broth.
Mix in the chicken. Make it boil; Cook, stirring occasionally, for approximately ten minutes at a low heat.
Brown sugar, fish sauce, and rice noodles are stirred in until the noodles are tender, about 5 minutes.
Take off the heat; Add the lime juice, basil, cilantro, and green onions; season to taste with salt and pepper.
Serve right away.